Hackathon "EU: Africa The Journey"
EU-Africa: the Journey. An online hackathon & conference to bring fresh solutions to socio-economic problems in Africa and in Europe. From December 9 to 12, online.
The #euafricathejourney mission is to mobilize African and European communities to create innovative solutions to socio-economic problems in a united front. The hackathon and conference program brings together 10.000 passionate tech-savvy ans socially conscious problem solvers, 300 mentors and 500 community organizations across Africa and Europe. Winning teams will get their hands on a 50.000 € prize fund, develop their prototypes further in the follow-up program of the hackathon, and implement their world-changing ideas in real life.
France at the top: not to be missed
In total, several French people will take part in the different activities of this hackathon.
Focus on 3 of them, not to be missed.
1/ Opening speech: H.E. M. Henri Verdier, Ambassador for Digital Affairs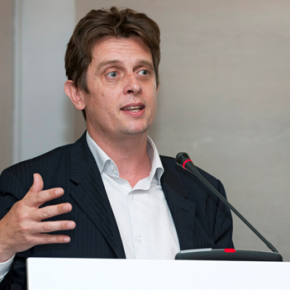 Ambassador for Digital Affairs, France
Henri Verdier was born in 1968. Currently, he is Ambassador for Digital Affairs for the French Ministry for Europe and Foreign Affairs. Previously, he was the interministerial director for digital information and communications systems (DG Dinsic) of France; and director of Etalab, the French agency for public open data.
Mr Verdier is also an entrepreneur: he was the co-founder and CEO of MFG Labs, an internet-based startup involved in social data mining, and chairman of the board of Cap Digital, the French-European Cluster for Digital Content and Services, located in Paris. He is member of the ARCEP strategic committee, member of the CNIL strategic committee and also served as member of the board of Paris-Sorbonne University. In addition, Mr Verdier was the founding director of Edition Odile Jacob Multimedia, a publishing company in the field of e-learning and executive adviser for innovation at Lagardère Group as well as director of foresight at Institut Telecom. In 2012, he co-authored, with Nicolas Colin, the book, L'Age de la Multitude, Entreprendre et Gouverner Après la Révolution Numérique (The Age of Multitude, Entrepreneurship and Governance After the Digital Revolution). Mr Verdier is a graduate of Ecole Normale Supérieure.
2/ Member of the Jury: Mme Agata Hidalgo, European Affairs Coordinator, France Digitale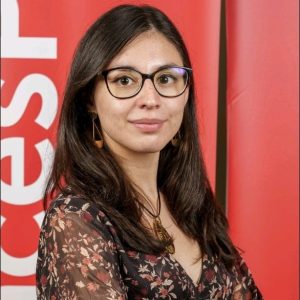 Mme Agata Hidalgo is European Affairs Coordinator at France Digitale, the largest startup association in Europe. She is in charge of European policy, projects and collaborations. She has previous experiences in international project management and content creation. She holds a Master's Degree in Digital Technologies and Public Policy from Sciences Po Paris. Fully fluent in English, Italian, French, Spanish and German, no doubt that she will perfectly carry the European colors in general, and French ones in particular.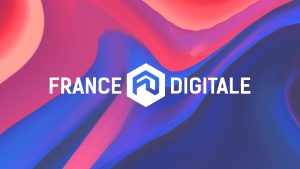 About France Digitale
France Digitale is the leading association of startups in Europe. Created in 2012 as a result of the pro-entrepreneur "Pigeons" movement, the association currently represents more than 1,800 digital entrepreneurs and investors in France. Their mission? Allow for Digital Champions to emerge in Europe.
3/ Speaker & Mentorship: M. Thierry Barbaut, Digital Ecosystem Enabler, TACTIS
Engaged in digital strategies, Thierry Barbaut works at making new technologies accessible to a larger number of people. As such, he supports a number of structures in these changes: startups, foundations and NGOs, institutes and media, across European and African countries. In particular, its field of expertise covers the sectors of future technologies and 3.0 platforms. He is also involved in the entrepreneurship and innovation sectors, being mentor and jury for organizations and many challenges. Besides, he is a journalist, and committed as editorial director of the media
INFO AFRICA
, since 2008. He will be one of the speaker within the Digital Economy Track, during the hackathon.
Related posts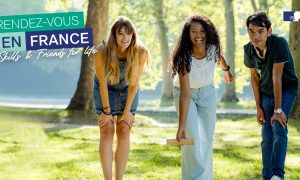 French Government Scholarships 2023
Scholarships allocated by the French Government correspond to a monthly allowance of €860 paid directly to the scholarship holder. This amount is intended to cover accommodation and living expenses on site. These scholarships are granted for the duration of two academic years if the student is...
Read more